Adhere to the most stringent ethical standards and manufacturing standards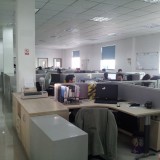 Loyal to the mission, diligence is the core of our obedience faithfulness and value orientation. Effective management, focus on details, continuous improvement is the basic duty of Minghao and solemn commitment for each employee.


We remember the responsibilities, adhere to the strict moral standards and manufacturing standards.


At the same time, we adhere to: Personal pursuit into the long-term development of Minghao,the development of Minghao into the ever-growing staff.